The importance of communications devices for at-risk young workers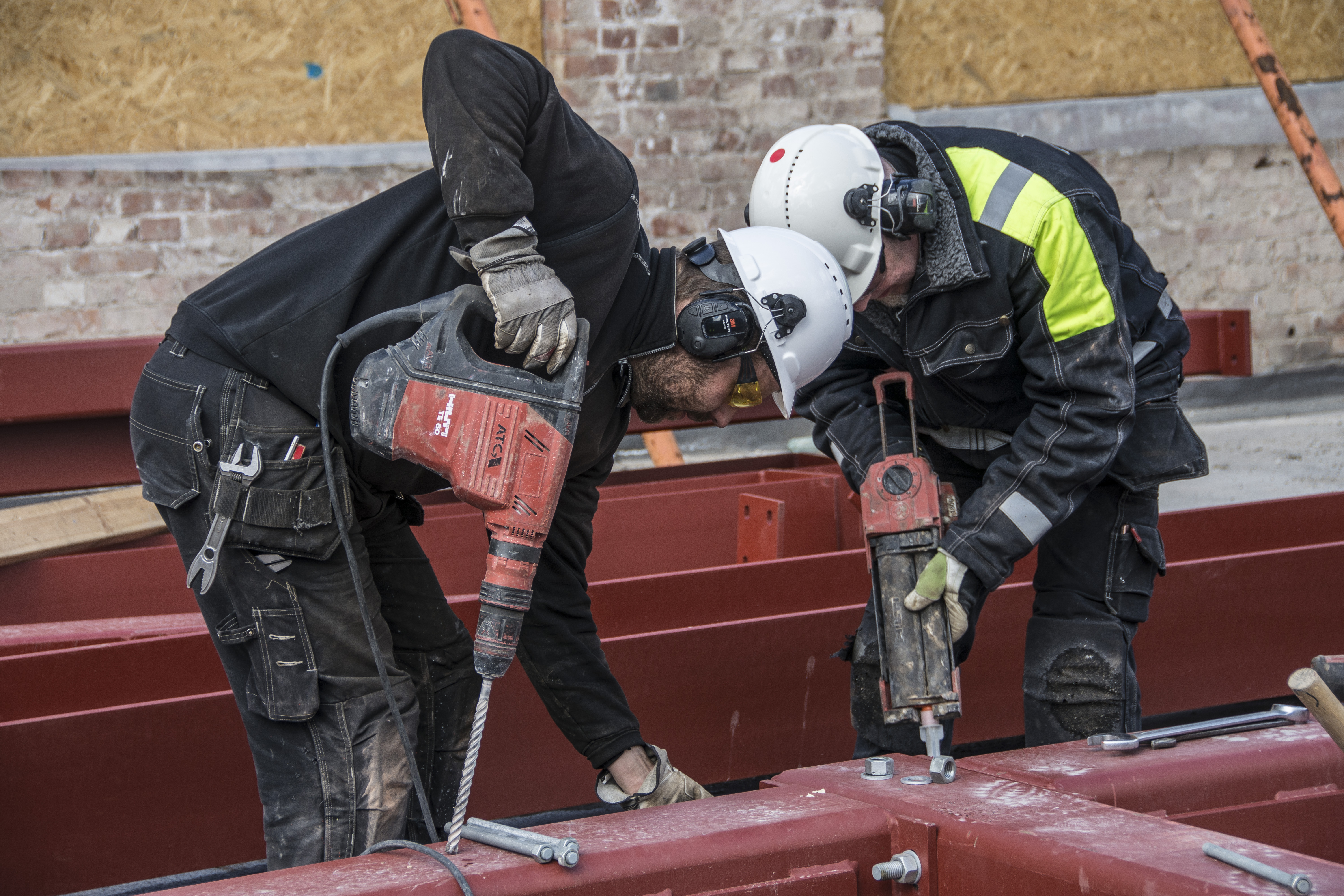 Communication is crucial on all job sites. Whether it's related to coordinating movement of materials or issuing warnings, it's important that workers be able to communicate with one another while staying protected from workplace hazards that could result in death or injury.
A common myth about hearing protection is that all sound and noise needs to be eliminated in order for a worker's hearing to be protected. This is simply not the case. Workers need to have the right amount of hearing protection that allows them to remain connected to their working environments with situational awareness that enables them to communicate with one another. This is why choosing a hearing protector with the highest noise reduction rating (NRR) that may block out critical sounds such as alarms and other communication may provide too much protection and actually be dangerous. Adding a communications enhancement to a hearing protection device is a simple solution that can be hugely beneficial, especially for at-risk workers.
Workers who are at risk and why
Certain workers are more at risk for workplace hazards than others. Workers who have the highest risk of workplace accidents are young and inexperienced workers. Young workers are at a disadvantage when it comes to workplace hazards because they are often unaware or unfamiliar with the environmental hazards and they can lack the competency to assess and manage the risks associated with these hazards.
Among injured workers who are under the age of 25, over 50% of them were hurt in their first six months on the job. Of these injuries and fatalities, nearly 20% of incidents happened within the first month.1
Choosing hearing protection for young workers that is both effective and allows them to communicate is an important factor in preventing on-the-job injuries from occurring. There are three major types of communication enhancement solutions:
Bluetooth® Wireless Connection – allows short-range wireless communication of voice and data without the restriction of wires
Push-to-Talk – is a simple way to communicate with others at work through a push-to-talk button. The listening feature is turned on and off with the touch of a button located on either side of the earcup or on the lapel.
Environmental Microphones – provide situation awareness by using environment microphones to amplify environment sounds, voices and warning sirens
Benefits of protective communication solutions
Help ensure worker safety in noisy environments by allowing essential communication despite high background noise
Improves productivity by allowing employees to issue instructions and make calls to communicate the status of individual tasks – helping save time and improve efficiency
Motivates workers to wear hearing protection devices (HPDs) because there is less need to remove HPD during a shift
Environmental microphones amplify environmental sounds, voices and warning sirens while at the same time electronically suppressing environmental microphone input to max 82 dBA
Helps reduce the chance of mistakes being made because they enable the wearer a higher level of communication and ability to hear alarms and moving equipment and also to identify any subtle changes in unusual machinery sounds
Enhances communication between remote workers
Serves as a training tool since communication can be observed and followed
Choosing the right communications solution depends on the job environment and what other types of PPE workers are wearing. Reach out to one of our hearing protection specialists today to discuss your specific communication needs. We will work with you to determine the right solution for your environment and even arrange for a free two-week trial of the 3M™ Peltor™ Product that's right for you.